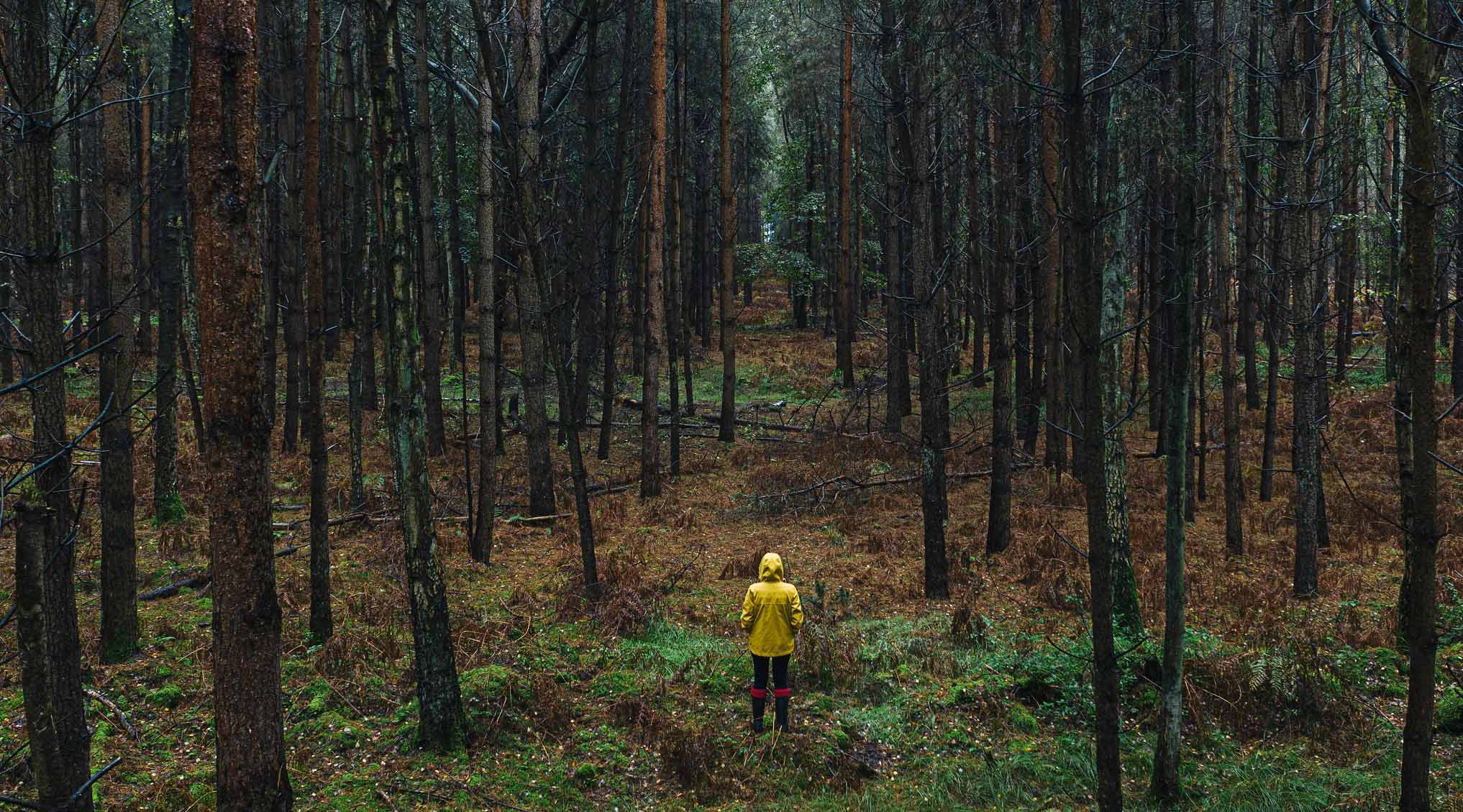 Post-COVID spending: A missed opportunity to grow back greener?
Reading time: 3 minutes
February 25, 2022
All insights
Government spending earmarked to rescue and stimulate economies following the disruptions of COVID-19 related lockdowns and restrictions has been framed as a once in a lifetime opportunity to propel the world towards a greener and more sustainable future. At Igneo Infrastructure Partners, we are awake to the impact new spending can bring to innovation in areas such as renewables, particularly within industries ripe for innovation such as transportation and energy infrastructure.
Swathes of new government spending have been earmarked for economies following the global pandemic, with some of this money finding its way into programs designed to address climate change in line with greenhouse gas reduction pledges made under the 2015 Paris Agreement.
The extent to which this spending will transform technologies and entire industries remains to be seen as evidence for this transformation will be collected over decades to come. Based on current greenhouse gas emissions footprints, traditional transportation and energy infrastructure are two areas which could benefit most from recovery spending.
Indeed, the United Nations Environment Program Emissions Gap Report 2021 singled out transportation and energy infrastructure as the most attractive areas for applying recovery spending to reduce emissions. The report noted these industries have the potential both spur economic growth in a contractionary environment as well as mitigate emissions through electric vehicle incentives and public transport modernisation, clean energy infrastructure investments, energy efficiency upgrades, natural capital investments and clean research and development programmes.
Igneo Infrastructure Partners continues to ramp up its focus on clean energy and energy efficient upgrades by directing capital to innovation in these areas over the long-term. In the transportation sector the conversion to battery power on the ferries linking Germany and Denmark is a current example. Igneo are currently piloting battery powered technology in other areas which are traditionally diesel powered such as rail through its investment in US rail investments.
Governments globally have identified transportation as the sector most likely to benefit from low carbon fiscal spending.
Source: United Nations Environment Program Emissions Gap Report 2021
More than 500 low-carbon rescue and recovery measures have been introduced worldwide, covering most emerging and established low-carbon industries, The UN Environment Program has noted. The 2021 report highlighted that the range of spending has been notably wider in advanced economies, with emerging market and developing economies focusing their low-carbon recovery funds primarily on clean energy generation and natural gas capital investments.
Finding its mark
COVID-19 pandemic recovery spending has been measured by UNEP as both short-term rescue spending to keep businesses and people alive, longer-term recovery investment to reinvigorate the economy, and reinforcement spending to embed new economic trajectories into long-term development plans.
The agency defines low-carbon rescue spending as incentivising decarbonisation through green conditionalities attached to short-term business support. It states that low-carbon recovery investment has set out to accelerate the low-carbon transition directly by supporting green projects and indirectly by incorporating green incentives into traditional investment.
Green reinforcement initiatives deliver long-term support to the projects and sectors targeted by green recovery investment, The UNEP states.
Approximately US$16.7 trillion was spent through May 2021 on COVID-19-related rescue and recovery packages (excluding unallocated European Union funds), The UNEP report estimates. However, most resources have been for immediate rescue spending, mostly on unemployment and worker support programmes, pandemic management, and health – care services. It says US$2.25 trillion is considered recovery spending. Of this, only around 17–19 per cent (US$390–440 billion) is likely to reduce GHG emissions.
According to the UNEP Emissions Gap Report report, seven countries account for almost 90% of this spending: China, France, Germany, Japan, the Republic of Korea, Spain and the United Kingdom. High-carbon, neutral and spending with an unclear purpose – which the UNEP estimates as up to 97.5% of total spending – either worsens or maintains the unsustainable status quo of the current global emissions trajectory.
The Global Recovery Observatory has found that Canada, Denmark, Finland, France, Germany and Norway can be considered as 'leaders' in low-carbon recovery, with their low-carbon spending as a share of recovery spending ranging between 39 and 75 per cent. Spain, Sweden and the United Kingdom also rank highly according to Vivid Economics' Greenness of Stimulus Index, the UNEP 2021 Emissions Gap Report highlights.
The United States continues to work on passing its Building Back Better legislation which earmarks billions of dollars for tackling climate change in line with the country's Paris Agreement pledges. The Bill contains grants, tax incentives and other programs designed to boost jobs and improve technologies in energy and transportation in particular through renewable energy, sustainable vehicles and public transit services.
Important information

This material is for general information purposes only. It does not constitute investment or financial advice and does not take into account any specific investment objectives, financial situation or needs. This is not an offer to provide asset management services, is not a recommendation or an offer or solicitation to buy, hold or sell any security or to execute any agreement for portfolio management or investment advisory services and this material has not been prepared in connection with any such offer. Before making any investment decision you should consider, with the assistance of a financial advisor, your individual investment needs, objectives and financial situation.
We have taken reasonable care to ensure that this material is accurate, current, and complete and fit for its intended purpose and audience as at the date of publication. No assurance is given or liability accepted regarding the accuracy, validity or completeness of this material and we do not undertake to update it in future if circumstances change.
To the extent this material contains any expression of opinion or forward-looking statements, such opinions and statements are based on assumptions, matters and sources believed to be true and reliable at the time of publication only. This material reflects the views of the individual writers only. Those views may change, may not prove to be valid and may not reflect the views of everyone at Igneo Infrastructure Partners or First Sentier Investors.
About First Sentier Investors
References to 'we', 'us' or 'our' are references to Igneo Infrastructure Partners or First Sentier Investors (as applicable). First Sentier Investors is a global asset management business which is ultimately owned by Mitsubishi UFJ Financial Group. Igneo Infrastructure Partners is an unlisted infrastructure asset management business and is part of the First Sentier Investors Group.
We communicate and conduct business through different legal entities in different locations. This material is communicated in:
Australia and New Zealand by First Sentier Investors (Australia) RE Ltd, authorised and regulated in Australia by the Australian Securities and Investments Commission (AFSL 240550; ABN 13 006 464 428)
European Economic Area by First Sentier Investors (Ireland) Limited, authorised and regulated in Ireland by the Central Bank of Ireland (CBI reg no. C182306; reg office 70 Sir John Rogerson's Quay, Dublin 2, Ireland; reg company no. 629188)
Hong Kong by First Sentier Investors (Hong Kong) Limited and has not been reviewed by the Securities & Futures Commission in Hong Kong. First Sentier Investors and Igneo Infrastructure Partners are business names of First Sentier Investors (Hong Kong) Limited.
Singapore by First Sentier Investors (Singapore) (reg company no. 196900420D) and this advertisement or material has not been reviewed by the Monetary Authority of Singapore. First Sentier Investors (registration number 53236800B) and Igneo Infrastructure Partners (registration number 53447928J) are business divisions of First Sentier Investors (Singapore).
Japan by First Sentier Investors (Japan) Limited, authorised and regulated by the Financial Service Agency (Director of Kanto Local Finance Bureau (Registered Financial Institutions) No.2611)
United Kingdom by First Sentier Investors International IM Limited, authorised and regulated by the Financial Conduct Authority (reg. no. SC079063, reg office 23 St Andrew Square, Edinburgh, Scotland, EH2 1BB)
United States by First Sentier Investors (US) LLC, authorised and regulated by the Securities Exchange Commission (RIA 801-93167)
To the extent permitted by law, MUFG and its subsidiaries are not liable for any loss or damage as a result of reliance on any statement or information contained in this document. Neither MUFG nor any of its subsidiaries guarantee the performance of any investment products referred to in this document or the repayment of capital. Any investments referred to are not deposits or other liabilities of MUFG or its subsidiaries, and are subject to investment risk, including loss of income and capital invested.
©    Igneo Infrastructure Partners